Cat's Claw Bark
P-CC-SHRED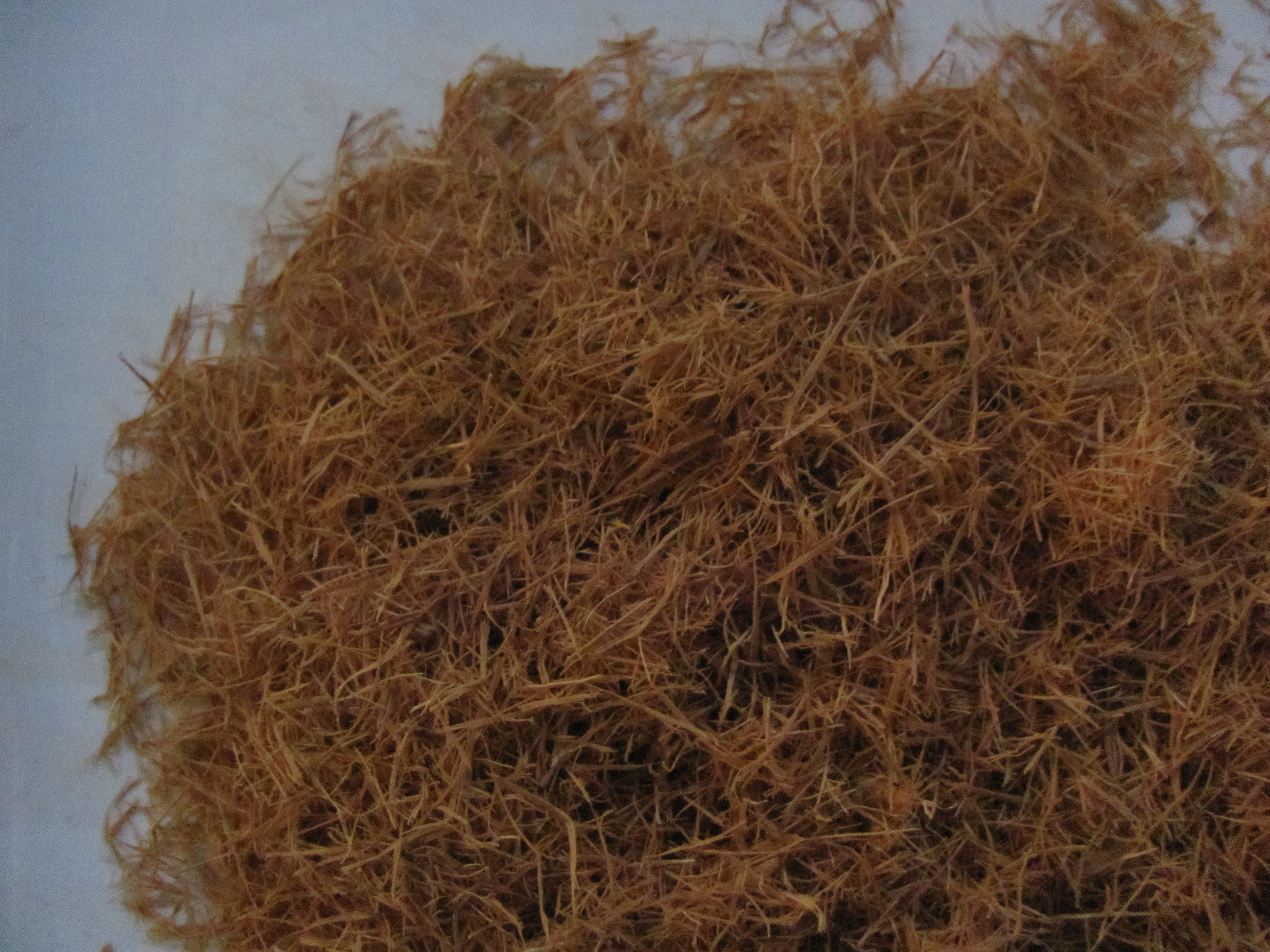 Label: Beneficial Botanicals
Botanical Name: Uncaria tomentosa
Other Names: una-de-gato
Organic: Yes
Parts Used: inner bark, shredded
Country: Peru (ethically harvested)
[tab name="Overview"]

Known to be used for the following:
Anti-inflammatory for Osteoarthritis Symptoms
Anti-inflammatory for Lyme Disease Symptoms
Stimulate the Immune System

[tab name="Use / Dosage"]

Prepare as a tea. The tannins in the herb are released only if it is taken in an acidic medium so you will need to add a little lemon juice with the hot water in the teacup.

Known Dosage for Adults: Taken as a tea 2 x a day. Crush or ball up into 1 teaspoon, using a typical tea strainer, and steep for 6-9 min. in water heated to 195°F (90°C). Be sure to add lemon juice to the cup of water just before steeping the herb. After steeping you may sweeten the tea. Try using agave, honey, or coconut sugar.
Osteoarthritis - Cat's Claw, also called Una de Gato, is from the Peruvian rainforest and has been used for hundreds of years by the native Ashanica Indians. It has been the subject of scientific research throughout the world since the 1970's, shown to be effective for osteoarthritis pain and inflammation. According to the University of Maryland Medical Center, Cat's Claw has been used traditionally to treat osteoarthritis (OA). One study found that it may help alleviate knee pain from osteoarthritis without side effects.

Lyme Disease - In this disease, the Lyme bacteria stimulate the immune system to cause inflammation in the body which then breaks down cellular tissue so that the bacteria can feed on the nutrients that are released. The bacteria in fact create and control a form of autoimmunity. Cat's Claw stimulates the immune system in a controlled way to get a handle on the out-of-control cytokine storm that can occur in Lyme Disease, other autoimmune conditions, and severe influenza. According to herbalist and author Stephen H. Buhner, you may want to add an additional cup of Cat's Claw tea to your daily regiment when treating Lyme Disease symptoms.

Gastrointestinal - Known to be helpful in detoxification of the intestinal tract, Cat's Claw may also allow replenishing of the friendly bacteria in the intestines. Due to Cat's Claw's anti-inflammatory action it has been suggested for a number of gastrointestinal and digestive problems including IBD, gastritis, IBS, colitis, and peptic ulcers.

[tab name="Precautions"]

Do not take Cat's Claw if you are pregnant or nursing unless you have consulted with a healthcare professional. Cat's Claw bark may interact with some prescribed drugs, such as immunosuppressants, blood thinners, diuretics, and blood pressure medications.

[tab name="References"]
Stephen Harrod Buhner, Healing Lyme: Natural Healing and Prevention of Lyme Borreliosis and Its Coinfections
Mur E, Hartig F, Eibl G, Schirmer M. Randomized double blind trial of an extract from the pentacyclic alkaloid-chemotype of uncaria tomentosa for the treatment of rheumatoid arthritis. J Rheumatol. 2002;29(4):678-681.11950006
Hardin SR. Cat's claw: an Amazonian vine decreases inflammation in osteoarthritis. Complement Ther Clin Pract. 2007;13(1):25-28.17210508
Rosenbaum CC, O'Mathúna DP, Chavez M, Shields K. Antioxidants and antiinflammatory dietary supplements for osteoarthritis and rheumatoid arthritis. Altern Ther Health Med. 2010;16(2):32-40.20232616
[endtab]

This information is intended to supplement, not substitute for, the expertise and judgement of your physician, pharmacist or other healthcare provider. It should not be construed to indicate that the use of this extract is safe, appropriate, or effective for you. Consult your healthcare provider before taking this tincture.

Size Options
2 oz bag (0) 4 oz bag (5.5) 8 oz bag (16.75) 1 lb bag (39.25)