Horsetail & Nettle Powder
P-HRSNET-L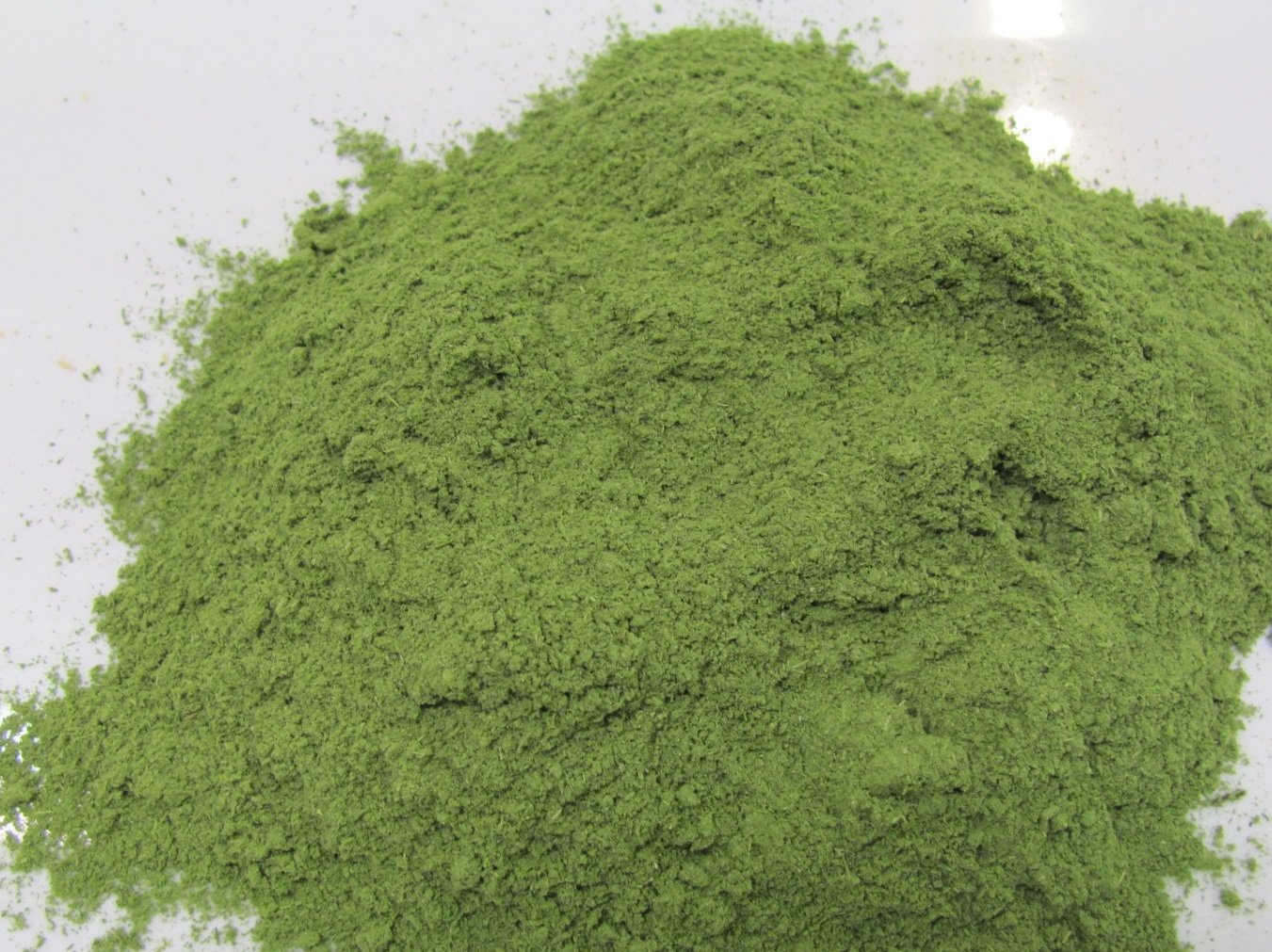 Label: Beneficial Botanicals
Botanical Name: Equisetum arvense and Urtica sp.
Parts Used: fresh leaves & tender stems
Organic: Yes
Origin: Wild Harvested in the USA from a pristine area
Shelf Life: approx 4 yrs stored in a cool dark place
[tab name="Overview"]
Fresh harvested organic plants, dried and powdered for use in capsule making, soups or smoothies. Shelf Life: approx 4 yrs stored in a dry, dark place. Look for expiration date on packaging.
Nettle leaf has a long tradition of use as an adjuvant remedy in the treatment of arthritis in Germany. Nettle leaf extract contains active compounds that reduce inflammatory cytokines. It has been demonstrated that nettle leaf lowers TNF levels by potently inhibiting the genetic transcription factor that activates TNF a and IL 1B in the synovial tissue that lines the joint. Nettle root extracts have been extensively studied in human clinical trials as a treatment for symptoms of benign prostatic hyperplasia (BPH). These extracts have been shown to help relieve symptoms compared to placebo both by themselves and when combined with other herbal medicines. Because it contains 3,4 divanillyltetrahydrofuran, certain extracts of the nettle are used by bodybuilders in an effort to increase free testosterone by occupying sex hormone binding globulin. Fresh nettle is used in folk remedies to stop bleeding because of its high Vitamin K content.
[tab name="Use / Dosage"]
The combination of Horsetail and Stinging Nettle is used for the building of strong bones, repair of joint cartilage, to strengthen fingernails, and stimulate hair growth. Horsetail's predominant element, natural occurring silicon (up to 70%), is the key ingredient to its beneficial properties, working together with Stinging Nettle which contains a very high source of digestible iron and other minerals which aid in silica absorption as well as ease digestion (avoiding excessive burping sometimes caused by ingesting Horsetail alone).
Known Powder Dosage (for Adults): 1/4 to 1/2 tsp twice a day mixed in with soup, coffee, tea, or smoothies. Do not use longer than 3 weeks at a time. See warnings about prolonged use. Add a B1 vitamin supplement (thiamin) to the diet, ingesting at a different time of the day.

Or, use the powder to make "00" size capsules.
Tip for Capsule Making: An 4 oz. bag will make approximately 200 capsules, size "00".
Known Capsule Dosage (for Adults): 2 to 3 capsules two times a day, with food or a meal, for no longer than 3 weeks at a time. See warnings about prolonged use. Add a B1 vitamin supplement (thiamin) to the diet, ingesting at a different time of the day.
[tab name="Precautions"]
Because Horsetail contains silica, which draws nitrates and chemicals from the soil, it is important not to harvest Horsetail near areas where there is pesticide spraying. Horsetail sold by Beneficial Botanicals has been harvested from an area that is never sprayed with pesticides nor subject to runoff water pollution.
Thiamin Absorption - Taking Horsetail for a prolonged time will interfere with thiamin absorption. To be on the safe side, add B1 (thiamin) to your diet. Avoid taking a thiamin supplement at the same time as the Horsetail.
Potassium Absorption - Horsetail may flush potassium out of the body so people who are at risk for low potassium levels should not take Horsetail supplements. People with heart arrhythmias and those taking digoxin should not use Horsetail. People who are taking diuretics should not take Horsetail due to the risk of dehydration or low potassium (hypokalemia).
Alcohol - Because Horsetail can cause low levels of thiamin, you should not take horsetail if you drink heavily.
Nicotine - Horsetail contains some nicotine, and should not be used if you are also using nicotine replacement patches or chewing gum.
Prescription Drugs - Do not use Horsetail & Nettle in combination with anti-hypertensive drugs, digitalis, corticosteroids, heparin, Warfarin (coumadin) or clopidogrel, lithium, ACE inhibitors, beta blockers, calcium channel blockers, or diuretics.
Diseases - People with kidney disorders, diabetes, or gout should not use Horsetail & Nettle.
Pregnant and Breastfeeding - Women who are pregnant or breastfeeding should not take Horsetail or Stinging Nettle.
[tab name="References"]
*Bone growth involves the process of adding calcium for hardness, plus increasing collagen. Silicon (silicon plus oxygen form silica, more correctly noted as silicon dioxide) is essential for both of these processes. An important study conducted at the School of Public Health at the University of California, Los Angeles (UCLA) showed that silicon supplemented bones have a one hundred percent increase in collagen when compared with low silicon bones.

References:
University of Maryland Medical Center
Medline Plus
Natural Medicines Comprehensive Database
Cornell University
Journal of Medicinal Plants Research
PubMed 2012 Dec;(60)4 1567-76. Screening antimicrobial activity of various extracts of Urtica dioica. Modarresi-Chahardehi A, Ibrahim D., Fanza-Sulaiman S., Mousavi L.
Science Direct 1999 Jan(442)1 89-94. Plant extracts from stinging nettle (Urtica dioica), an antirheumatic rememdy, inhibit the proinflammatory transcription factor NF-kB.
Penn State Milton Hershey Medical Center
[endtab]

These statements have not been evaluated by the Food and Drug Administration. The information provided here is intended to supplement, not substitute for, the expertise and judgement of your physician, pharmacist or other healthcare provider and should not be construed to indicate that the use of this herbal product is safe, appropriate, or effective for you. Consult your healthcare provider before taking this herbal product.

Size Options
4 oz bag (0)