The Green Beauty Guide
B-GBG-Gabriel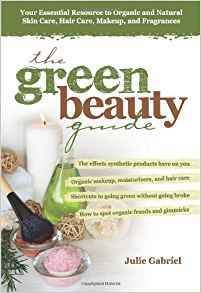 Title: The Green Beauty Guide
Author: Julie Gabriel

Pre-owned, Good Condition | Soft Bound | 400 pp | 9.3" x 6.5"
2008 Health Communications, Inc
This is a pre-owned book in good condition with some shelf wear, tight binding and clean pages.
If you want to be able to decipher product labels, avoid toxic and damaging chemicals, or make your own products, this is a good book to own. There is a detailed toxic ingredients list, product recommendations, and ratings. The author gives information on the latest research and advice for the best organic beauty products.
Along with extensive information on ingredients to use, there are 78 recipes to craft your own products for cleansers, toners, facials, moisturizers, sun protection, body care, hair, and baby care.

One of the chapters is devoted to the "3-day Green Beauty Detox" that gives you a jump start for your body, hair, and face.