The Scientific Validation of Herbal Medicine
B-SVHM-Mowrey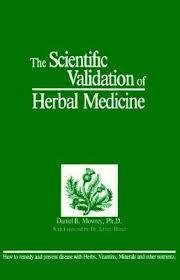 The Scientific Validation of Herbal Medicine
Author: Daniel B. Mowrey, Ph.D.
Used Book | Fine Condition | Soft Bound | 320 pages | size: 9" x 6"
We offer this affordable used book because it should be in every herbalist's library. Mowrey's book is one of these best reference books that is grounded in empirical research, citing pertinent clinical studies, and referencing studies reported in most of the world's major medical journals. 83 plants are reviewed in 39 areas of application, covering a valuable amount of research. The index and cross referencing is impressive. You will find this book to be a cut above other herb books that derive their information mostly from folklore and anecdotal reports.