Willow Bark Tincture
T-WILB-B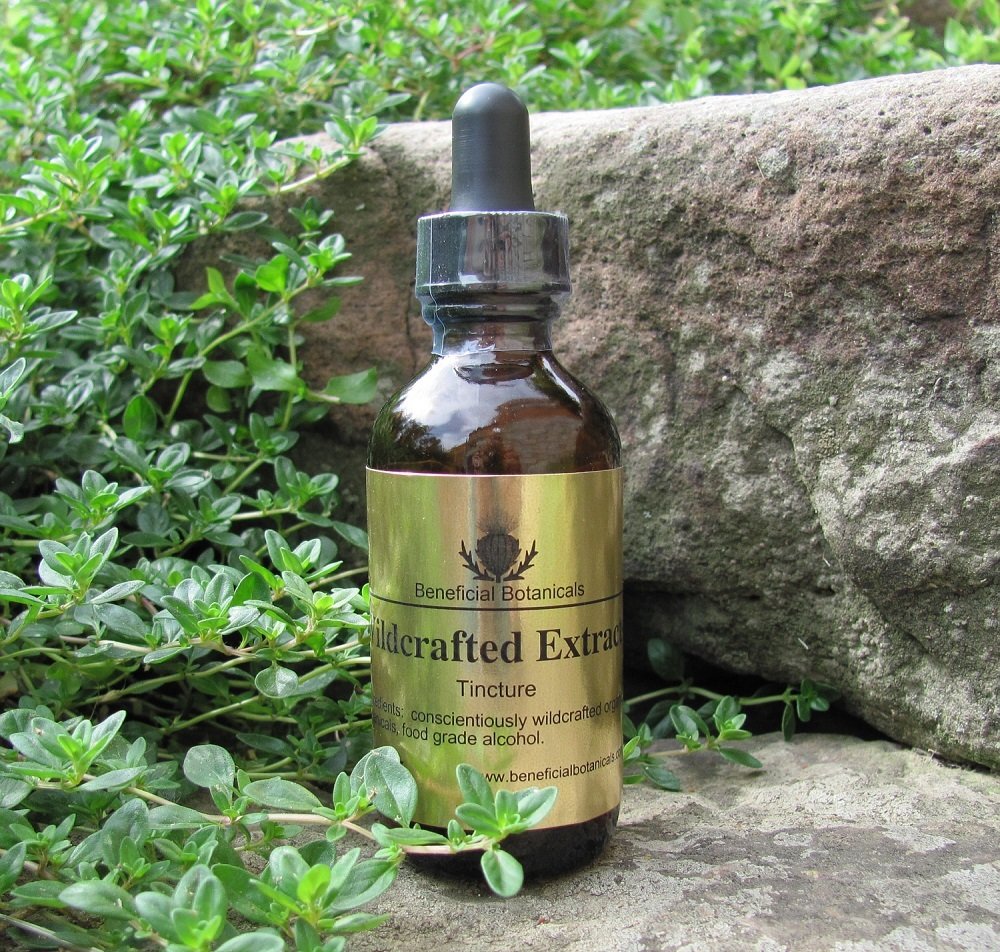 Label: Beneficial Botanicals
Botanical Name: Salix drummondiana
Other Names: Drummond's Willow
Parts Used: bark
Menstruum: food grade alcohol
Alcohol By Volume: 37%
Tincture Ratio: 1:5
Organic: Yes
Origin: USA
Known Uses:
for pain relief (similar to aspirin) especially effective for lower back pain
[tab name="Overview"]
Analgesic / Anti-inflammatory / Antioxidant / Antinociceptive

The Willow family includes a number of different species of deciduous trees and shrubs native to Europe, Asia, and parts of North America. This tincture is made from the bark of wild growing Salix drummondjana in a U.S. region that is widely know to be free of pesticides and is conscientiously harvested.

The use of willow bark dates back thousands of years. In the 1800s, the chemical salicin found in White Willow bark was used to develop aspirin.

Noteworthy: This particular species of willow contains an even higher concentration of salicylic acid than the White Willow.

Researchers believe that the chemical salicin, found in Willow bark, is responsible for the pain relieving effects. However, studies have identified several other components of willow bark that have antioxidant, fever reducing, antiseptic, and immune boosting properties. Some studies show willow is as effective as aspirin for reducing pain and inflammation (but not fever), and at a much lower dose.

What is the difference between aspirin and willow bark? Aspirin is made from salicylate with a chemical tag called acetyl. The acetyl is combined with the salicylate to form the active ingredient in aspirin, which is acetylsalicylate. Most herbalists point out that the natural benefits of the flavanoids and tannins with salicin in willow bark reduces the risk of stomach upset, ulcers and gastrointestinal problems that may occur with aspirin.

[tab name="Use / Dosage"]
Willow Bark Tincture may be used for the treatment of pain, particularly low back pain, and osteoarthritis. It may also be used to treat headaches and inflammatory conditions, such as bursitis and tendinitis.

Back Pain : Willow Bark brings pain relief more slowly than aspirin, but its effects may last longer. Among many studies, one well designed study of nearly 200 people with low back pain showed that those who received willow bark experienced a significant improvement in pain compared to those who received placebo.
Known Dosage (for Adults)
For pain ½ teaspoon to 1 teaspoon (2.5 ml to 5 ml) in warm water, daily as needed for up to 12 weeks.

[tab name="Precautions"]
Do not take Willow Bark Tincture if you are also taking any blood thinning medications, beta blockers, diuretics (water pills), anti-inflammatory drugs (Ibuprophen, Naproxen), or Dilantin.

Because willow bark contains salicin, people who are allergic or sensitive to salicylates (such as aspirin) should not use willow bark. Some researchers suggest that people with asthma, diabetes, gout, gastritis, hemophilia, and stomach ulcers should also avoid willow bark. If you have any of these conditions ask your health care provider before taking willow bark.

Children under the age of 16 should not take willow bark. Salicylates are not recommended during pregnancy, so pregnant and breastfeeding women should not take willow bark.

[tab name="References"]
WebMD
[endtab]

image credit: artist, Mary Vaux Walcott

This information is intended to supplement, not substitute for, the expertise and judgement of your physician, pharmacist or other healthcare provider. It should not be construed to indicate that the use of this extract is safe, appropriate, or effective for you. Consult your healthcare provider before taking this tincture.
Size Options
2 oz w/ dropper (0) 4 oz w/ dropper (12.25)